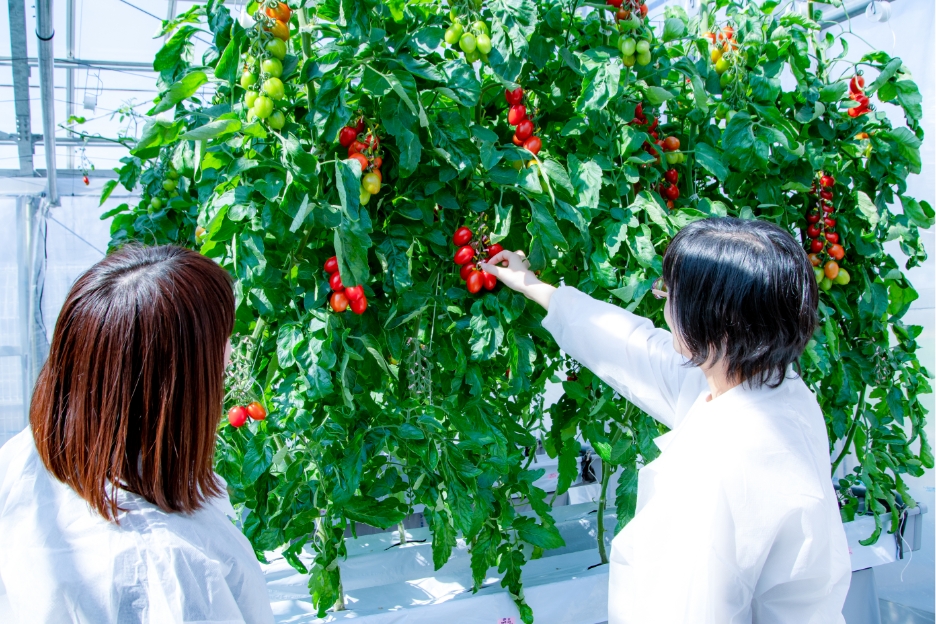 Company Establishment
Our company was founded with the purpose of protecting the children and Earth of tomorrow by using biotechnology innovations to improve agricultural crops. The term "Sana" used in our company name is a Latin word meaning "health". It represents our wish to improve people's health through our products.

Since the discovery of the double helix structure of DNA in 1953, the genetic makeup of many living organisms- human, animal, and plant species- has been studied in detail and the roles played by different genes have been and are continuing to be discovered. More recently, research by worldwide scientists led to the 2012 development of a technology called CRISPR/Cas9 (hereinafter referred to as CRISPR). This technology enables "gene editing," or the process of cleanly and efficiently changing the DNA sequence of an organism's genes in a targeted manner and without introducing any "foreign" DNA from another species. The CRISPR gene editing technology holds great potential for developing the next generation of agricultural crops, thereby contributing to food security and sustainability, as well as to improving the nutritional, processing, storage, and health (e.g., reduced allergenicity) qualities of food.

Dr. Hiroshi Ezura, Director of the Gene Research Center and Professor of Life and Environmental Sciences, Plant Molecular Breeding & Vegetable Crop Sciences, at the University of Tsukuba, is a leading researcher in this technology. He successfully applied the CRISPR gene editing technology to develop a heart-healthy tomato with higher GABA (gamma-aminobutyric acid) content. He is working with Sanatech Seed as a Chief Technology Officer and a member of the Board of Directors to bring these heart-healthy tomatoes to consumers.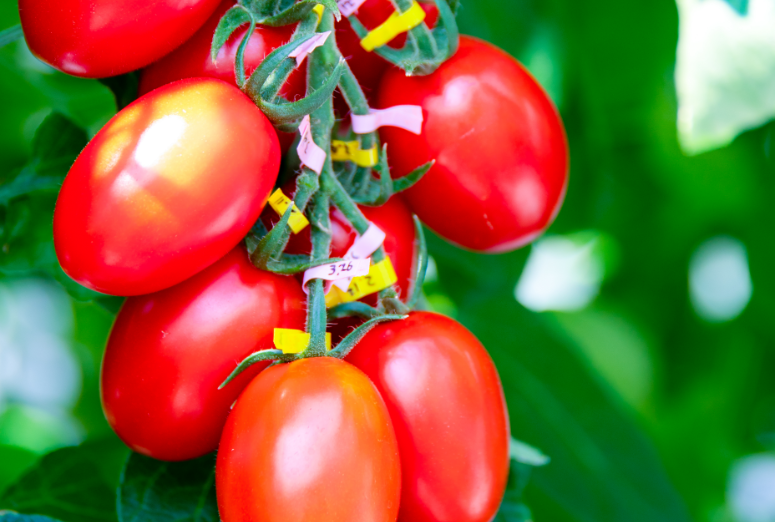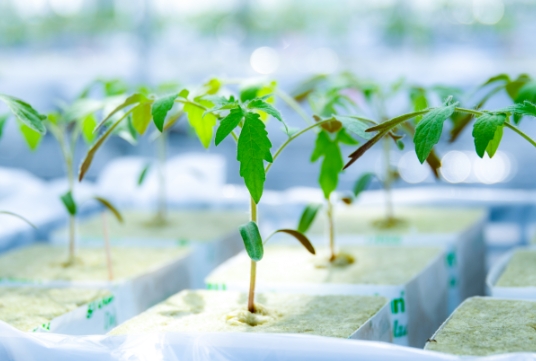 Greeting
Prof. Ezura
Chief Technology Officer
For nearly 20 years, we have collected more than 16,000 mutant strains of an experimental tomato cultivar called Micro-tom, as part of the National Bioresource Project, and have been working to identify the function of genes from genomic information. At the same time, I have been conducting basic research on the genes involved in GABA synthesis and their functions in tomato.

With the spread of genome editing technology, we thought that the amount of GABA in tomato fruits could be increased further based on our knowledge and experience. In general, tomatoes contain GABA and are known to lower blood pressure. However, we have to eat quite a bit if we want to get the benefits from usual diet. As a result of our research, we succeeded in accumulating 4-5 times the usual GABA content by inducing a mutation in GABA synthase by the genome editing technology. Our HIGH GABA Tomato is expected to be effective enough to just be added to one meal a day.

As a start-up venture company from University of Tsukuba, we will work hard to spread this HIGH GABA Tomato, and continue the joint research with University of Tsukuba in order to develop new functional varieties, which enable people to be healthier. If you found them at your favorite supermarket, please try them.
History of Selective Breeding and the Significance of Genome Editing Today
Plants can adapt to environmental changes through changes in their DNA sequence. Spontaneous changes can arise after random breaks in a plant's DNA are triggered by various environmental signals, for example by solar radiation or by a plant's own stress-induced small molecules.
Read more
From Gene Edited Seeds to a Health Creation Company
As the Sicilian Rouge High GABA seedlings are being distributed to home gardeners, Pioneer EcoScience and Sanatech Seed will begin preparing for commercial sale of Sicilian Rouge High GABA tomato products starting in Winter 2021, taking into account the feedback from the home gardeners. We will start with online sales in order to ensure easy and transparent access for all who are interested. As for the tomato fruit itself, we will sell seedlings only to home gardeners from Spring 2022, and we will begin selling processed Sicilian Rough High GABA products like puree for general consumption. In recent years, the number of patients suffering from problems such as high blood pressure and sleep disorders has increased. We decided that processed foods would be the best way to start to engage with this issue because products like puree will be easily accessible for our customers at any time. All production will be done via contract farming, and we will provide data-driven support for these farmers. From seed production and sales to tomato production itself, we will ensure traceability and quality, fulfilling our mission to "create new value for consumers and contribute to the interests of agricultural producers". In Japan, we will be opening up reservations from Summer 2021 for those who are interested in trying the puree made from Sicilian Rouge High GABA.
Read more
Company Name
Sanatech Seed Co.,Ltd.
Company Representative
Chairman Tatsuo Takeshita
Address
Landic Toranomon Bldg. 7F, 3-7-10 Toranomon, Minato-ku, Tokyo 105-0001 Japan
Shareholder Composition
Pioneer EcoScience Co.,Ltd. 92%,
Officer/Employee 8%
Executives
President : Shimpei Takeshita
Chief Technology Director : Hiroshi Ezura
Associated Companies
Pioneer EcoScience Co.,Ltd.